The Perfectionists' Café, takes inspiration from Heston's In Search of Perfection TV series and books. Here he explored and reinvented Britain's favourite dishes through his unique, creative approach and his constant journey to question everything.
"You cannot achieve perfection because it's entirely subjective. But as a perfectionist, you continually try to improve things, even if that means turning everything upside down and starting again. It's an endless pursuit, but when you add to the mix a bit of our quintessentially British eccentricity, that's when the fun really begins."

— Heston Blumenthal
Located in London Heathrow's Terminal 2 – The Queens Terminal, The Perfectionists' Café in essence is the realisation of that journey. It's about putting some of these culinary discoveries into practice, and harnessing the excitement of that journey for the diner. Serving Fish and Chips, Hamburgers, The Full English Breakfast, Wood Fired Neapolitan style pizza, and a futuristic nitrogen ice cream parlor. Here we serve fantastic food…fast! Food that not only suits being cooked quickly, it's all the better for it.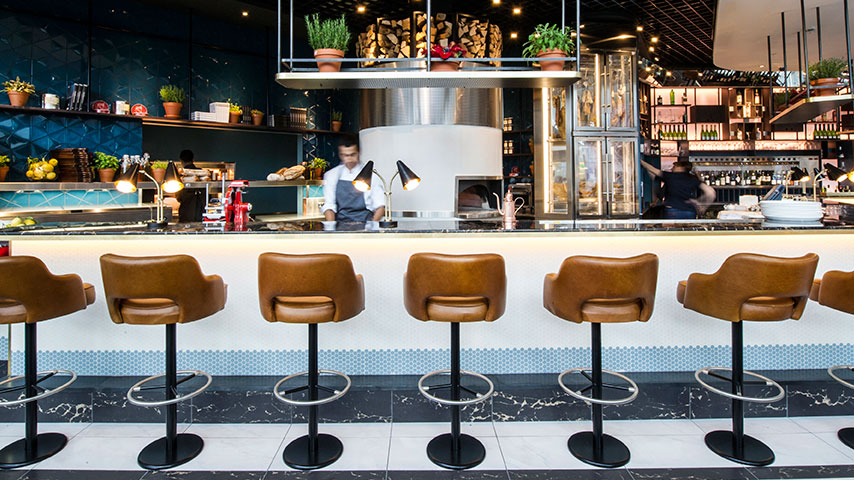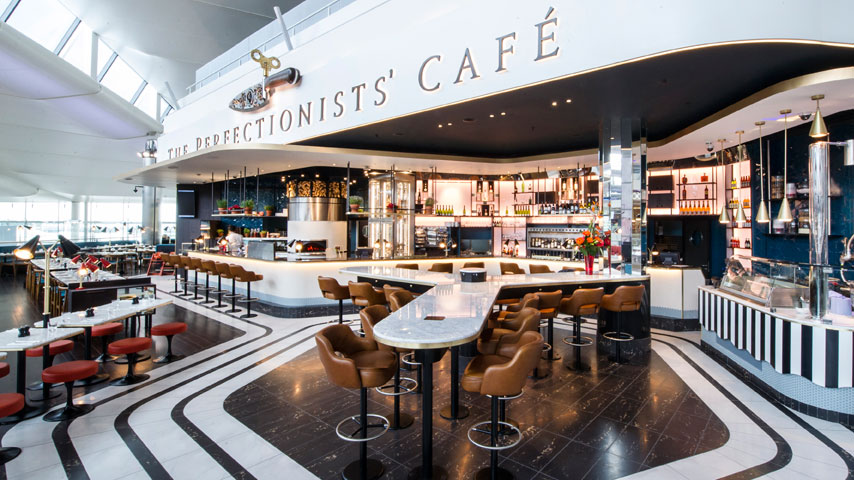 Photography by Simone Canetty-Clarke - www.simphotography.com